OFFICIAL OPENING OF OZWIDE4WD MAHINDRA BUNDABERG
---
October 3, 2019
Categories:
OzWide4WD is independently owned and operated in Bundaberg QLD. Having opened 2014 their name says it all. It's about the Australian way of life, the bush, the beach and everything in between. Whether you're a tradie on the go, like to spend your time exploring the great outdoors, or a farmer in need of a workhorse OzWide4WD will surely have a vehicle that suits your needs and your budget.
"Its exciting times for Mahindra with new dealers being added regularly. Increasing the national footprint across Australia, welcoming Alex & Kylie at OZWide4WD in Bundaberg to the Mahindra fold is not just important for the Wide Bay Burnett region but a commitment to our continued support for our Mahindra customers across Queensland and Australia." said Ankit Taneja – National Manager Mahindra Automotive Australia Pty Ltd (MAAPL)
Speaking at the launch, Jack Dempsey, Mayor of Bundaberg said "Having Mahindra involved in this region is very important for the way forward. 24% of all people involved in Agricultural in Queensland are employed in the Bundaberg region which certainly offers value-ad around Agriculture. Particularly Mahindra and its other subsidiaries in Tractors and other types of vehicles makes Bundaberg a strategic site for this company to be here. We have all the ingredients, we have the Agriculture, the urbanisation, and the future growth of this area. We wish Mahindra success not just here [in Bundaberg] but right across Queensland and Australia as well." – Jack Dempsey Mayor of Bundaberg.
Ankit went on further to say "it was an honour to host State Member for Bundaberg David Batt and Bundaberg Mayor Jack Dempsy for the opening event."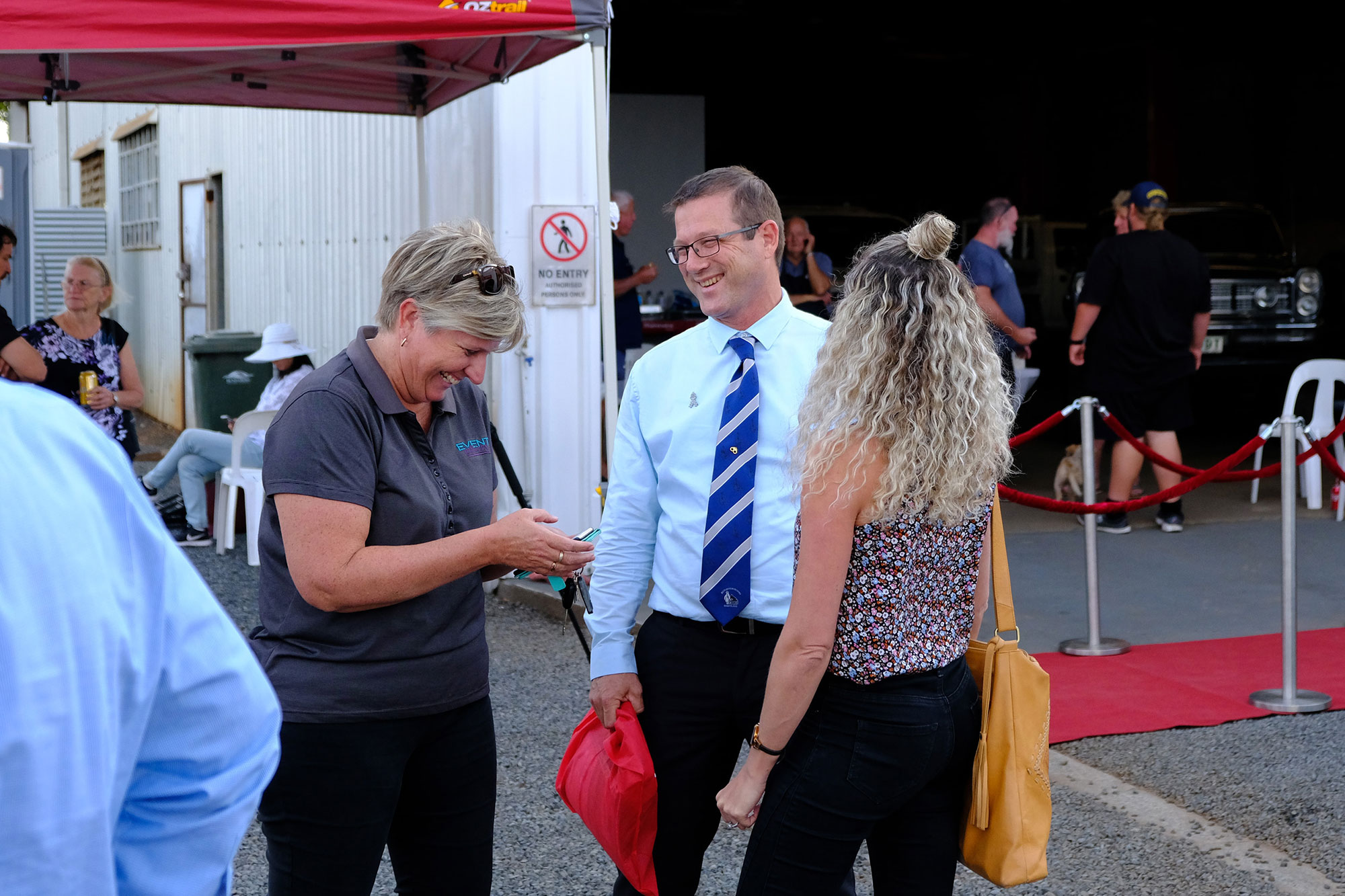 Mahindra offer a tough no nonsense light commercial PikUp range with 9 variants that has proven itself in Australia. The original Mahindra PikUp launched in Australia in 2007 has been plying the roads and back country of Australia for over twelve years. With thousands of Mahindra PikUps sold to Australian customers, the PikUp has built a trusted and solid reputation as a reliable, rugged and value for money ute for the Australian market. Over 500,000 PikUps & Scorpio SUVs have been sold globally since the launch of the original Scorpio in 2002.
The All New Mahindra PikUp boasts significant enhancements in its drivetrain and all-new 6 speed gearbox, totally new attractive interiors that will appeal to a much wider customer profile with the inclusion of ISOFIX child restraints with top tether standard on all Dual Cab models. With Eaton Mechanical Locking Diff in the rear axle standard across the range, the All New Tougher Mahindra PikUp is available in Diesel 4×4 from just $26,990 drive away in S6 single cab variant with Free Tray or $29,990 in Dual Cab S6 4×4 with factory tub.
Mahindra also offer the best value 7 seat SUV in Australia, starting from just $26,990 in Petrol with a 6 speed Aisin Automatic. The range tops out with European spec features in the W10 variant with Sunroof, Sat Nav, Reverse Camera, Leather Seats, Tyre Pressure Sensors all from just $31,990 Drive Away. Featuring benchmark 2.5 tonne brake towing and 320Nm of torque the Mahindra XUV500 has sold over 250,000 globally since launch in 2012.
Both vehicles have a 5 year / 100,000km warranty and 5-year roadside assist, which partners with RACQ and Mahindra also offers 4 year, 55,000km capped price service for peace of mind. Mahindra are a Brisbane based business and are a 100% owned factory operation backed by the global Mahindra Group.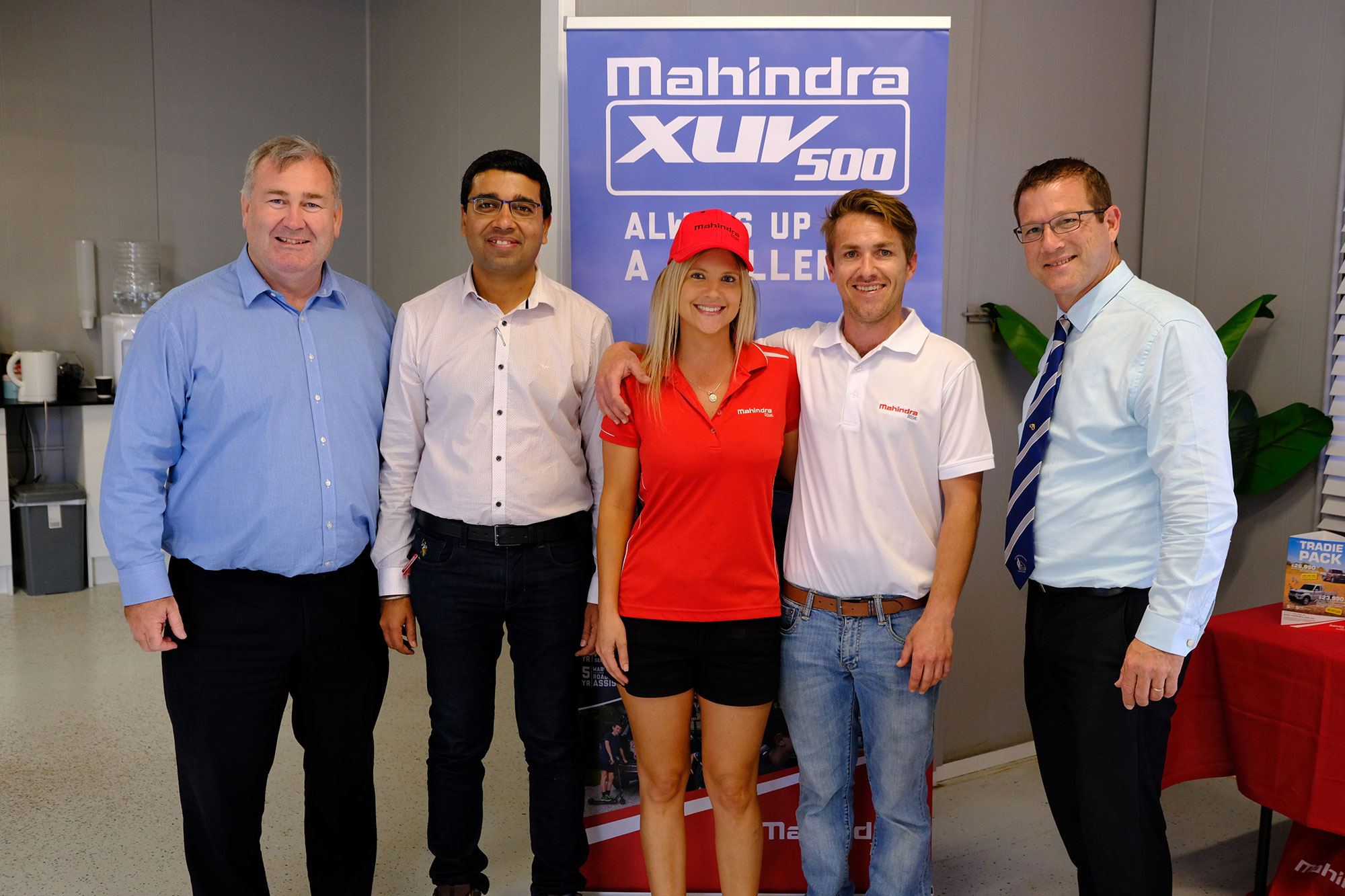 More details available at www.mahindra.com.au
Mahindra
The Mahindra Group is a USD 20.7 billion federation of companies that enables people to rise through innovative mobility solutions, driving rural prosperity, enhancing urban living, nurturing new businesses and fostering communities. It enjoys a leadership position in utility vehicles, information technology, financial services and vacation ownership in India and is the world's largest tractor company, by volume. It also enjoys a strong presence in agribusiness, aerospace, commercial vehicles, components, defense, logistics, real estate, renewable energy, speedboats and steel, amongst other businesses. Headquartered in India, Mahindra employs over 240,000 people across 100 countries.
Learn more about Mahindra on www.mahindra.com / Twitter and Facebook: @MahindraRise